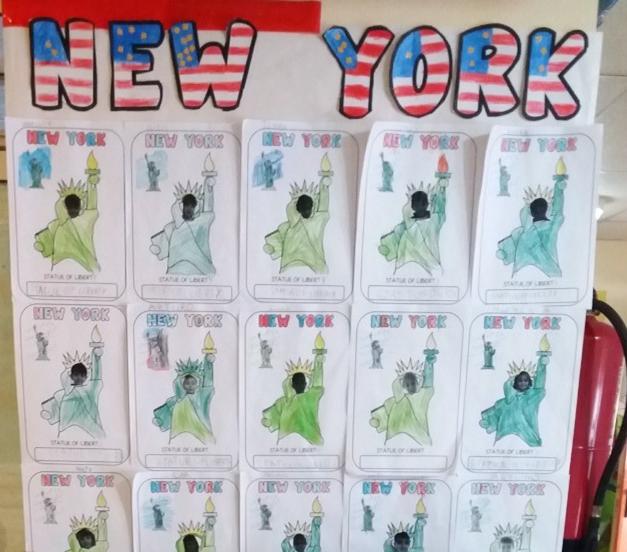 Nuestros alumnos de 3º de infantil siguen disfrutando del proyecto de los EEUU que estamos realizando este curso en la clase de inglés. Hemos estado descubriendo la ciudad de Nueva York y su estatua de la libertad.
¡Nuestro mural de Nueva York ha quedado fenomenal! ¡Buen trabajo!
School is in full swing and our year 3 pre-K students are really enjoying our USA project this year! We have been very busy discovering New York city and its Statue of Liberty.
Our New York display wall looks fabulous! GOOD JOB!